Meet Dr. Debbie Estimé
Care More Chiropractic Chiropractor in Roswell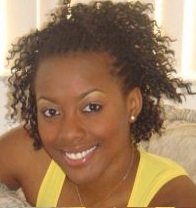 Dr. Debbie Estimé, a native of Miami, Florida is the oldest of two daughters. Her younger sister, Jennifer, is an architect in Miami, Fl. Her father, an avid soccer player in Haiti and her mother, who believes education comes first, molded her competitive drive to play sports, her love of learning and her passion to help others. After graduating from Felix Varela Senior High with honors, she attended University of Miami with scholarships both in academics and athletics. She ran 100 meter hurdles and did the high jump for the University's Women's Track and Field team. With a focus on pre-med, Dr. Debbie majored in Biology and was a member of the pre-med honor society.
A Personal Experience with Chiropractic
Dr. Debbie attests that her path to chiropractic was directed by faith as she saw her mother's continuing and persistent low back pain escalate to debilitating bilateral sciatic pain (severe nerve pain in both legs).
Dr. Debbie witnessed her mother's miraculous transformation over months of chiropractic care go from very limited motion to full capacity of the activities of daily living. She decided that chiropractic was the route she wanted to follow so that she could help others.
Chiropractic Education
Dr. Debbie pursued her doctor of chiropractic degree at Life University and graduated in December of 2013. She began her tenor at Care More Chiropractic in July of 2013 as a PEAK chiropractic intern. The PEAK program of Life U is designed to allow the most promising students an opportunity to complete their education in an office setting.
After displaying much discipline and skill in her adjusting techniques, she was welcomed to the staff of Care More Chiropractic Wellness Center in January of 2014.
Outside the Office
Dr. Debbie is bilingual; her second language is Haitian-Creole. She enjoys running, playing sand volleyball and lifting weights.
Embracing Life University's motto, "to give, to do, to love, to serve", when Dr. Debbie's not spending time with family and friends, she can be found volunteering as a tutor at Esther Jackson Elementary school, or performing spinal screenings as a public service and speaking to interested groups on the 7 Secrets to True Health & Well-being.